Create your company's maximum impact with ITU's team Training
Provide the highest level of elite training for your business, developed by the greatest minds in the tech industry with our Team Training program.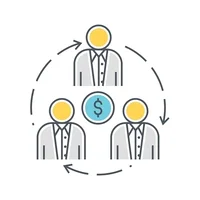 Why use ITU for Team Training for your company?
Execute and deliver on strategic business goals by building critical industry skills, and advance past the competition.
Understand the true importance of technological investments, and how they can quadruple company productivity.
Building a data-driven, digitally-fluent workforce enables executives more time to focus on business transactions.
Let's get your team account setup to train